The finalities of the Center
The Center, begun with the finality of welcoming the "orphans" at the end of the Second World War, today is called to answer the new "emergencies" of society.
The revitalization of the Education Center is denominated "The Construction site of the Rock". You all know that the Rock is the place where St. Rita went up to pray and where still today thousands of pilgrims come. Going beyond the importance of the physical place and its history, it becomes a living metaphor of two fundamental dynamics. On one side, we can consider the "rock" in the sense of a difficult obstacle to overcome, an insuperable difficulty, of a problem that it is not easy to find a solution to; on the other side, a secure refuge in the wide open sea, an anchor of salvation in the wind of incertitude. Next to the Rock which is our fundamental reference, we have placed the image of the Construction site: which also has a twofold significance. The first meaning, in the literal sense, is that the Education Center is undergoing a phase of remodeling in the areas where the youth live. From the bedrooms to the dining room, from the study rooms to the play areas, we are trying little by little to render the structure more on the level of the youth, in the conviction that the pedagogical idea is actualized also in the aspects of the building and their environment. In another sense, though, the Construction site delineates the basic pedagogical idea indicating substantially some of its characteristics: responsibility, flexibility and integration of those who work in the Construction site for the building of the Education Project. Obviously all those who feel responsible for the future of our youth are included: from the Administration Council, to the employees of the Society of St. Rita, and even up to you, friends of Roccaporena, who, by your generosity, you are allowing the Education Center to face with hope the difficult present day challenges. We all have the duty, "as dwarfs on the back of the giant", to give new lymph to the original mission for which the Society of St. Rita was begun, with the hope that the Education Center may continue to be in the future that "rock", or place where the young boys begin a journey of trust.
Education team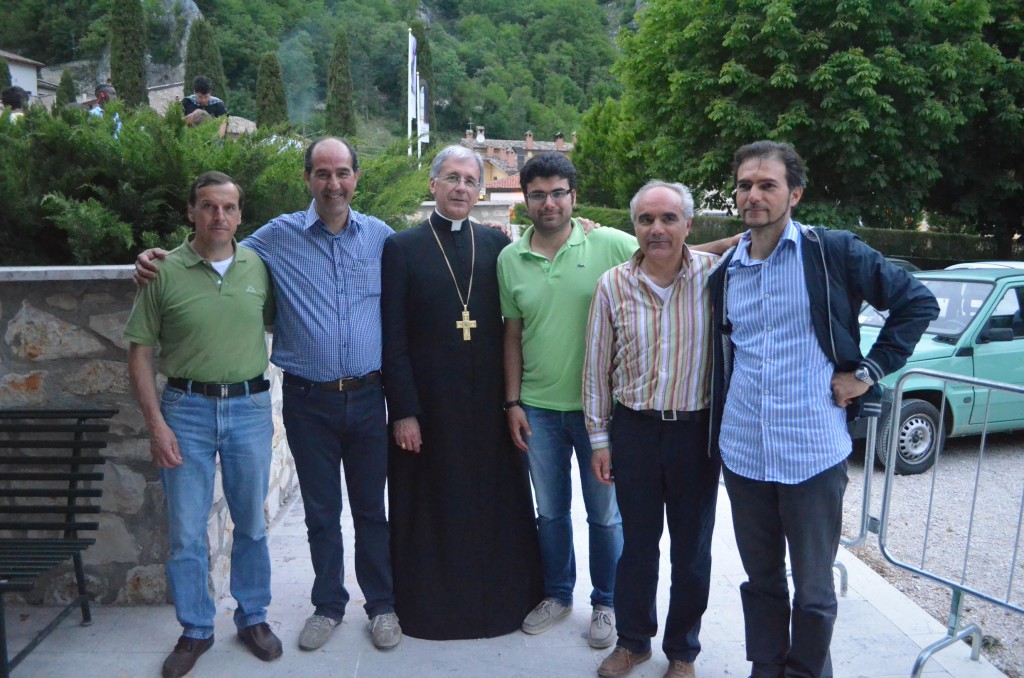 Diego Catanossi, Director
Alberto De Angelis, Educator
Francesco Cucci, Educator
Sergio Proietti, Educator
Stefano Santoni, Educator
Piero Reali, Educator